Design courses on shoes and bags at Arsutoria School
Unlock your creative potential at Arsutoria School, where the journey from intuition to exquisite designs begins.
Learn the art of hand-drawing and master essential software like Adobe Photoshop and Illustrator. Join us in shaping the future of fashion, where design meets market analysis, materials are at your fingertips, and sustainability is a priority. Explore endless possibilities and turn your design dreams into reality with us.
What you will learn
Hand drawing
Everything starts with an idea and immediately this intuition gets sketched. You will be amazed by the wealth of knowledge and methodology that our instructors will transfer to you to draw bags and shoes. It is just a matter of methodology that can be learned at any age. Drawing by hand nicely is a core skill not only for those who wish to become designers.
Digital drawing
Being able to use a software and a graphic tablet is very important nowadays. Becoming familiar with digital tools is core to design efficiently. We chose to teach Adobe Photoshop and Illustrator as these are the most used tools nowayas by companies in this field.
Moodboard and trend analysis
Thanks to the research team of Arsutoria magazine the students of the school have access to a valuable and huge repository of fashion information, historical archives and trend forecasts. The creative ideas flow also thanks to these assets that our instructors explain in details
Collection line building
The process of developing a collection involves designers, developers , merchandisers and production managers. In this class you will understand the role of the different business functions involved in the process. Moreover the the process is based on a deep understanding of product constructions, materials and even more important critical components such as lasts and soles for shoes and hardware for bags. The synergy between design and technical classes is a key in the fashion accessories.
Marketing methodologies
A collection will be successful when creativity meets the needs of the target consumer and the related distribution in the market.
At Arsutoria School we teach how to develop a collection starting from a deep market analysis of brands and their distribution understanding how much is important to have a strong brand identity and a consistent story telling to attract the right community for the brand.
Product design
Starting from a precise and well organized analysis of the brand values, market potential and positioning, customer profile, our students proceed through the process of shoes and bag design. The objective at Arsutoria is to make a design that not only exploits the creativity and uniqueness of each students but that also leverages the technical knowledge and a professional material research.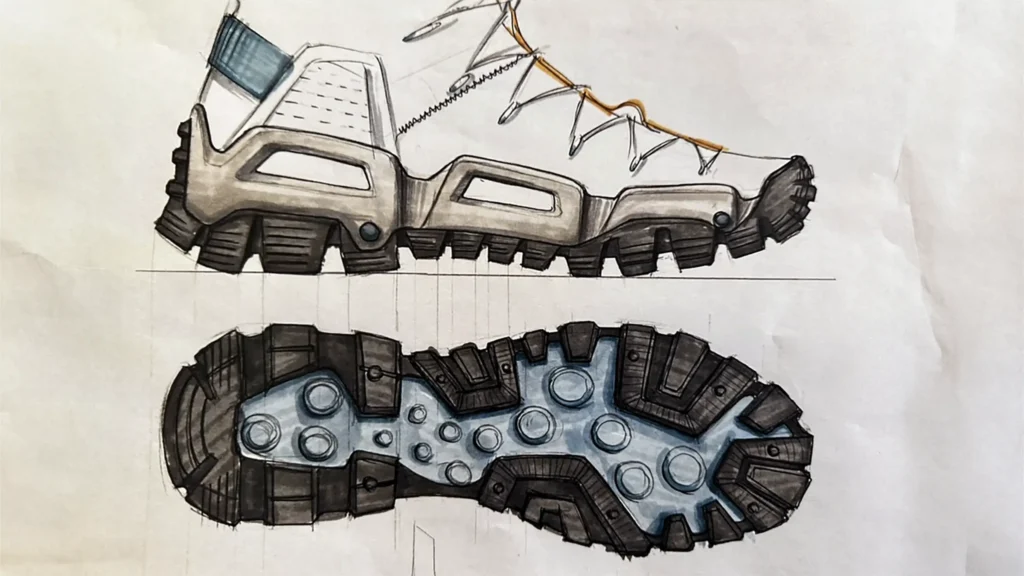 Sole design
Soles design is a very specific topic and at Arsutoria we have chosen to dedicate several hours to learn how to design technical soles. Our instructors have years of experience in the industry working with leading brands and material suppliers.
Materials research
At Arsutoria School we have organized a material library for our students to source all materials needed for their projects. Should a specific material not be in house yet, we support students to find it through our network. A section of our material library is dedicated to sustainable materials. We discuss with companies in the field on a daily basis and twice per year take our students to Lineapelle (the largest/referent sector trade fair show) to meet up with them.
Final prototype
5 weeks of the 1-year Diploma are dedicated to the final project. During this period, students utilise all the knowledge and skills acquired during the several classes. Our instructors support project development in its entirety but the student is the true main character.
Fill out the form, get in touch with our Admissions Team. Tell us about yourself, your path and your goals. Let's try to understand together if this is the right school for you and which class could be more appropriate for your your training needs.
No spam, we promise.