Il successo professionale dei nostri talenti è il nostro miglior biglietto da visita e la nostra più grande soddisfazione. Diventare uno studente Arsutoria significa scrivere il primo capitolo della tua carriera di successo. Dai un'occhiata ad alcuni dei nostri studenti di maggior successo e ai loro risultati.
I nostri diplomati di vecchia data che, negli anni, hanno raggiunto posizioni di vertice nei brand più conosciuti nel mondo.
Head of Design Outdoor & Golf presso ECCO Shoes
Direttore sviluppo calzature & merchandising presso Coach
Innovation Concept Engineering Director at Nike
Creative Design Director presso Steve Madden
Responsabile della produzione presso Tempe Inditex Group
Footwear Technical Director presso G-III Apparel Group
VP of Footwear Design presso Gina Group
Senior Designer Pelletteria presso ECCO Accessories
Head of Product & Design at Clarks Originals
Direttore Tecnico Calzature presso Michael Kors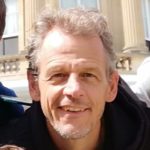 Category Leader Advanced Concepts presso Alpinestars
Vice Presidente Sviluppo Prodotto presso Kodiak Group Holdings
Director Global Footwear Development presso Timberland
Executive Chairman, Creative Director and Founder presso Sarah Flint Inc.
Senior Head of Sourcing & Development presso Puma Group
Head of Leather Sourcing presso Birkenstock
I nostri diplomati più giovani che hanno già avviato la loro carriera nel settore delle scarpe e delle borse
Modellista calzature presso Hermès
Designer Calzature presso Mia Becar
Modellista Calzature presso Prada Group
Designer Calzature Zara Woman presso Inditex
Modellista e prototipista borse presso Renato Corti
Junior footwear designer presso Ermenegildo Zegna Group
Head of Buying e Merchandising presso Officine Creative
Sviluppo tecnico calzature uomo presso Hugo Boss
Co-Director  Laurel Shoes, S.L
Pablo Chico de Guzmàn Amat
Project Manager presso Emboga S.A.
Founder & Creative Director presso Benedetta Boroli Milan
Assistant Footwear Designer presso Versace
Designer Borse presso Misako
Product Manager Running/Training Footwear at PUMA
Bag & Footwear Design - ACBC
Footwear Concept Creation Manager at Keen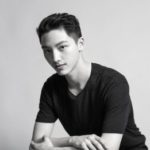 Designer Calzature presso Coach
Modellista calzature donna presso Hermès
Designer Calzature presso Sam Edelman
Designer calzature uomo presso Hudson London
Modellista junior presso Gucci
Modellista calzature presso Jimmy Choo